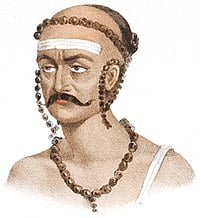 Options to join the Śiva Mahāpurāṇa Program are listed. We learn Book-1 Vidyeśvara Saṁhitā of the Mahāpurāṇa comprising 10,000 śloka.
Shiva Mahāpurāṇa Book-1 Vidyeśvara Samhita is to be taught online.
The group will meet in the Himalayas for Pañcākṣarī Dīkṣa and some classes.
Shivaratri will be celebrated by the group and serious sadhana will be required of all members.
You need an active internet connection and a mobile with Telegram App to attend classes
Price includes GST tax.
| | | |
| --- | --- | --- |
| Full Payment $ | Subscription $ | India ₹ |
| $1200 | $120 | ₹ 88,500 |
| One-Time | 12 monthly | One-Time |
| Complete access | Access withheld if payments delayed or stopped | Complete access |
| Create account online after payment | Create account online after first payment | Inform Upādhyāya Shyamala Subramaniam to create account online after payment |
| | | ₹ 88,500CCAvenue Pay |